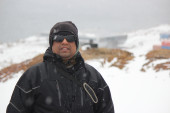 Sanat Kumar Das
Associate Professor
Download CV
Previous appointments:
DST-SERB Ramanujan Fellow at Environmental Sciences Section, Bose Institute, Kolkata, India : 2013-2018


Visiting Scientist at Department of Physics, University of New Brunswick, Canada : March 2014
Visiting Scientist, Disaster Prevention Research Institute, Kyoto University, Japan, during July-August 2014,sponsored by Ministry of Education, Culture, Sports, Science and Technology (MEXT)

Post Doctoral Fellow at Department of Atmospheric Sciences, National Taiwan University, Taiwan : 2011- 2013

Post Doctoral Fellow at National Atmospheric Research Laboratory, Gadanki, India : 2010 – 2011

Resident Scientist at Project Atmospheric Brown Cloud, UNEP Regional Resource Center for Asia and the Pacific (RRC.AP), Hanimaadhoo, Maldives : Feb 2010 – June 2010

Post Doctoral Fellow at Physical Research Laboratory, Ahmedabad, India : 2008 – 2010




Ramanujan Fellowship Research Grant by DST-SERB, Govt. of India on August 2018 (Completed)

Project to CSIR on "Physico-chemical factors influencing Aerosol Hygroscopicity during fog, its effect on Aerosol Radiative Properties and fog nowcasting: a study in the context of Regional Climate Change over Eastern India" (Ongoing)

Project to MOES regarding "Aerosol-Cloud-Precipitation interactions over tropical urban atmosphere in the Eastern India" (Under Review)

Project to INCOIS regarding Ocean-Atmosphere Interaction

(Under Review)



Research interests:
My research works involve in investigations on optical and physical properties of aerosols, and their impact on perturbation in Earth's radiation budget and alteration in cloud formation and thereby, changes in precipitation. The investigations are mainly included different types of ground-based instruments and space-borne sensors using different measurement techniques and innovative methodologies in various atmospheric conditions. A few types of aerosols present in elevated desert dust layer, biomass plume, winter haze can travel long distances and produce higher warming effects over the Himalayas and marine regions like the Bay of Bengal and Arabian Sea. On the other hand, they also participate in cloud formation processes and changes raindrop size distribution. Over Antarctica, a pristine region of our globe, rainrate has decreased vertically down due to warmed lower atmosphere, indicating a signature of global warming. The scenario becomes complicated due to changes in hygrowscopicity characters of aerosols. Fog is one such example of extreme weathers, which makes significant changes such characteristics of aerosol that thereby, effects not only radiation budget and cloud formation, but also impact strongly on human health due to drastically deteriorating breathing air quality. While long-range traveling, aerosols also carry a few living microbiomes having large impact of environmental as well as societal aspect, initiated recently at my lab.   
Achievements:
     Evaporation of raindrops over Antarctica

: An Indication of warming effects as climate change

     Low-Altitude rainfall occurring over Eastern Antarctica is a signature of global warming
     Quantification of liquid water content using a new approach of analysis method of rain-drops size distribution for different types of precipitation over hill-top region of Eastern Himalayas
   Winter-time haze worsening the air quality over urban regions of Indo-Gangetic Basin from 'moderate' to 'very poor' that aggravates human health risk factors
Future Campaigns:
The detail of next ship cruise expedition on 'Investigation of Microbial Aerosol' over Indian Ocean is given below

Contact:
Address:
Environmental Science Section
Centenary Campus
Bose Institute
P-1/12 C.I.T. Scheme VII-M
Kolkata - 700054, India
E-Mail:
sanat[at]jcbose.ac.in
Phone:
+91-33-25693282
Research:
My group is trying to answer related to following issues (Broad area of Subject)
Aerosol-induced Earth's Radiation Budget over the Himalayas(Sub:  Physics)
Simulation of Cloud Microphysical Processes (Sub:  Physics)

Satellite Retrieval of Aerosol Parameters over the Himalayas (Sub: Physics/Mathematics/Computer Science)

Antarctic Aerosol effects on Polar Climate Change (Sub: Physics/Atmospheric Sciences) 
Investigations on Microbial Aerosols (Sub: Life Sciences)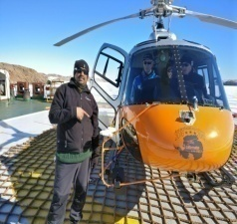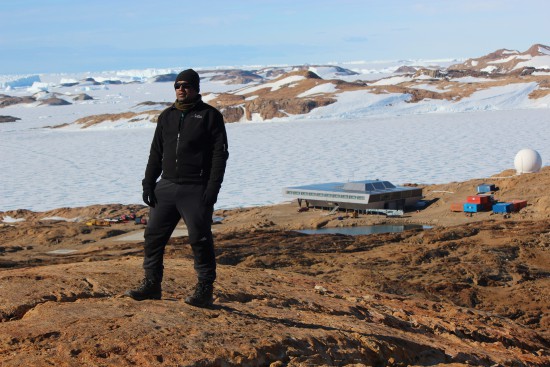 Publications:
A. Taori, Sanat Kumar Das, R. Goenka, B. Gharai, P. V. N. Rao, M. V. R. Seshasai, and J. Thakur. "Round-the-clock measurements of aerosol optical thickness over Antarctica made using a Dual Imager System during January-February 2017." Remote Sensing Letters 9, no. 11 (2018): 1089-1098.

A. Roy, A. Chatterjee, C. Sarkar, Sanat Kumar Das, S. K. Ghosh, S. Raha, "A study on aerosol-cloud condensation nuclei (CCN) activation over eastern Himalaya in India", Atmospheric Research, Volume 189, 1 June 2017, Pages 69-81, ISSN 0169-8095.

Sanat Kumar Das

, A. Chatterjee, S. K. Ghosh, S. Raha, "

An integrated campaign for investigation of winter-time continental haze over Indo-Gangetic Basin and its radiative effects", Science of The Total Environment,533, 15, 370-382, 2015.

Sanat Kumar Das

, A. Chatterjee, S. K. Ghosh, S. Raha, "Fog-Induced Changes in Optical and Physical Properties of Transported Aerosols over Sundarban, India",

 

Aerosol and Air Quality Research, 2015.

Sanat Kumar Das

, J. P. Chen, M. V. Ratnam and A. Jayaraman, "Investigation of radiative effects of the optically thick dust layer the Indian tropical region", Ann. Geophys., 31, 647-663, 2013.

Sanat Kumar Das

and A. Jayaraman, "Long-range transportation of Anthropogenic Aerosols over Eastern Coastal Region of India: Investigation of Sources and Impact on Regional Climate Change", Atmos. Res., 68-83, 2012.

.

Sanat Kumar Das

and A. Jayaraman, "Role of Black Carbon in Aerosol Properties and Radiative Forcing over Western India during Premonsoon Period", Atmos. Res., 102, 320-334, 2011.

Sanat Kumar Das,

A. Taori and A. Jayaraman, "On the role of dust storms in triggering atmospheric gravity waves observed in the middle atmosphere",

 

Ann. Geophys., 29, 1647-1654, 2011.

Sanat Kumar Das,

D. P. Dhobal and N. Juyal, "Variability of Aerosol Optical Depth and recent recessional trend in Dokriani Glacier, Bhagirathi valley, Garhwal Himalaya",

 

Curr. Sci., 99, 1816-1821, 2010.

U. Das, H. S. S. Sinha, S. Sharma, H. Chandra, and Sanat Kumar Das, "Fine

  

Structure of the Low Latitude Mesospheric Turbulence", J. Geophys. Res., 114, D10111, doi:10.1029/2008JD011307, 2009.
Sanat Kumar Das, A. Jayaraman and A. Misra, "Fog induced variations in aerosol optical and physical properties over the Indo-Gangetic    Basin and impact to aerosol radiative forcing", Ann. Geophys., 26, 1345-1354, 2008
S Ramachandran, R Rengarajan, A Jayaraman, M M Sarin, Sanat Kumar Das, "Aerosol radiative forcing during clear, hazy and foggy conditions over a continental polluted location in north India", J. Geophys. Res. 111. D20214, doi:10.1029/2006JD007142, 2006


View More
Recognition:
Ramanujan Fellow,
Member of DST-FIST subject expert committee - Earth & Atmospheric Sciences Areas,
Institute of Repute (IoR) under the National Clean Air Mission, the Ministry of Environment, Forest and Climate Change; and Central Pollution Control Board,
Teaching:
MSc.- Ph. D. SEM II : Electrodynamics II
Ph. D. Course Work : Statistical Analysis and Atmospheric Physics

Students:
| | | | | | | |
| --- | --- | --- | --- | --- | --- | --- |
| Image | Name | Designation | Department | Campus | Contact number | Email |
| | Abu Mushtaque | Junior Research Fellow | Environmental Science Section | Unified | 9507595283 | abu.mushtaque786@gmail.com |
| | Shahina Raushan Saikh | Junior Research Fellow | Environmental Science Section | Centenary | 0 | shahina@jcbose.ac.in |
Former:



Chayan Roychoudhury

Guest Research Worker. 


Research topic: Polar precipitation and air quality.

INSPIRE Fellowship 2020

Present Address:

Chemical and Environmental Engineering

University of Arizona, USA


Group News:
Research News
The detail of next ship cruise expedition on 'Investigation of Microbial Aerosol' over Indian Ocean is given below

JRF opening 1. Two in atmospheric Sciences on 'Radiative Effects of Black carbon over Himalayas', and 'Desert Dust effects on Phytoplankton blooming over Arabian Sea and its feedback on marine Environment' 2. One in Interdisciplinary Science on 'Investigation on Microbial Aerosols'. Applicants having UGC/CSIR NET fellowships in Physics, Atmospheric/Marine Sciences related subjects, Life Science are encouraged to apply these posts and may contact me before apply. 
Associate Professor from Nov, 2020
Shahina Raushan Saikh joins as JRF working on '

Role of Bio-Aerosols in Bio-Precipitation

' on Nov, 2020
Selected a Member of DST-FIST Subject Expert Committee - 

Earth & Atmospheric Sciences Area

s

Delivered an invited talk on "Atmospheric Aerosols: Are they really so important for the world?" as a delegate speaker in the one week national level Faculty Development Program "Recent Advancements In Physics" (RAIP), 2020 during 4th -8th September, 2020, organized by the Department of Applied Science (Physics), RCC Institute of Information Technology, Kolkata, W. B, India
Chayan Roychoudhury joins University of Arizona, USA on Aug, 2020

Leading an Integrated Field Campaign from the Himalayas to Sundarban mangrove forests (4th Jan - 20th Jan, 2020) on identification of most preferable transport medium of 'foreign' atmospheric microbes as a part of our project on the subject "Atmosphere-Biosphere Interaction". Sampling sites are Darjeeling - the Himalayan station; Siliguri - the foot-hill station; Malda - an urban site; Kolkata - A metropolitan site, and Sundarban - the mangrove forest site.

Ship-borne Experiment during 26 Jan -18 Feb, 2019 over the Arabian Sea on-board Sagar Sampada
Visit to the Darjeeling Lab of Bose Institute during 3-10 Jan 2019
Popular talk for school students on "Warming Cryosphere :  Atmospheric Investigations over Antarctica" on 20 Dec 2018
Brain-Storm Meeting at NARL, Gadanki during 19-20 Nov 2018
Invited talk in Air Pollution Extremes Workshop organised by the Columbia University, New York, USA during 30 Oct- 05 Nov 2018
Ship-bone Experiment during  27 June - 12 July 2018 over the Bay of Bengal on-board Sagar Manjusha